Five Timeless Kitchen Trends
Remodeling your kitchen is an excellent investment in the value and overall enjoyment of your home.  According to USA Today, " People, in general, have shown more interest in having big and beautiful kitchens, and the kitchen acting as an informal gathering place. We have gone from the 70's when it was about Hamburger Helper…and now we've got the Food Network where people are more interested in exploring cooking."
But not every trend in kitchen design will stand the test of time, remember the harvest gold and avocado green kitchens of the 1970's? We've found five timeless kitchen trends that will increase the beauty and functionality of your kitchen for decades to come.

Gray Kitchens
Everyone from HGTV to People magazine has jumped on board with this trend. We love the versatility of this cool, neutral color, but a gray kitchen does come with some caveats.  For instance, gray can appear cold and lifeless in cold cloudy climates or rooms without good natural lighting. In these cases, it would need to be paired with hot colors such as reds and yellows. Another alternative would be to use it on wood cabinets, or countertops.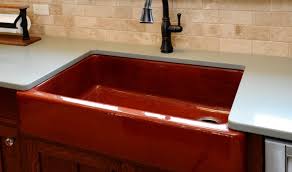 Colored Sinks
Plain white or stainless steel sinks can get lost in a neutral kitchen. Colored sinks provide a pop of color that can be carried out throughout the room. Another option is to make the sink the focal point of the room by using the same color in the back splash.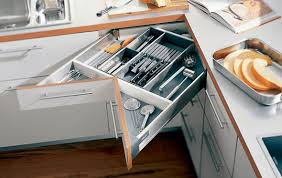 Smart Storage
Innovative storage solutions are in demand with today's homeowners. Not only do they make the most of smaller spaces, they enhance the functionality of any kitchen. Custom pantries, pull out recycling and garbage cans, and corner drawers are just a few of the options that are available. Schedule a personal consultation and let our craftsmen create custom cabinets for your unique living space.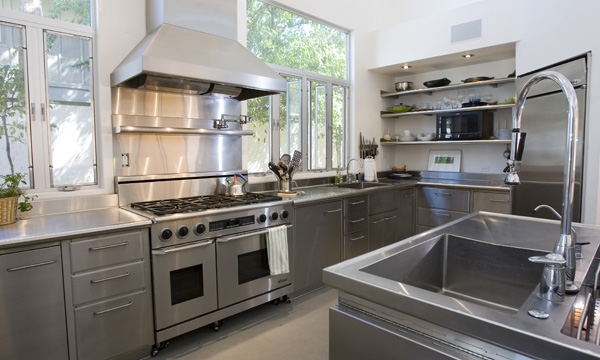 Industrial Style Appliances
The appearance of industrial style appliances in today's kitchens is no surprise considering the fact that more and more people are cooking and entertaining at home.  We love them for their functionality, durability, and ability to blend with any style of decor. Besides, who doesn't love feeling like they're on the set of their favorite cooking show every time you step into the kitchen?
Quartz Counter Tops
According to Consumer Reports, quartz is the toughest counter top material. It is scratch resistant, burn resistant, and chip resistant. Quartz counter tops can mimic the look of granite, but have the durability of stone. There's no need to apply an annual coat of sealer like with granite counter tops, saving you time an money. For beauty and functionality, quartz beats traditional counter top materials hands down.
Contact Us
We'd love to help you give your kitchen a face lift in time for the holidays! Contact us today to schedule a personal consultation!