Q and A: How to Choose the Right Contractor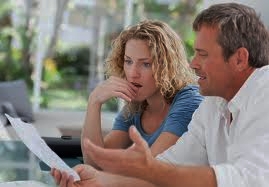 Question:
With all of the options out there, how do I find the right contractor for the job?
Answer:
The hardest part of any project is choosing the right contractor for the job. With so many choices out there, it pays to do your research. Here are a few ways to separate the hacks from the craftsmen, and protect your investment.
Is the contractor registered and insured? Do they belong to the area Homebuilder's Association? While this may seem pretty basic, you'd be surprised at the number of customers we have who failed to check this basic information, and ended up a with an undesirable outcome. Any reputable contractor won't hesitate to give you their registration number and insurance information. Be sure to verify the information that you're given with the state and issuing insurance company. Membership in the area Homebuilder's Association shows that your contractor has a desire to network with other contractors and homebuilders to raise the standard of quality in the industry in the area.
Ask for references and check them. Facebook reviews and Yelp reviews can be deceiving. Angie's List, Houzz, and other websites require contractors to pay them for a recommendation. Ask to speak with former and current customers. Were they satisfied with the work that was done? Did the contractor communicate effectively with the customer? Would they consider hiring this contractor in the future? If a contractor won't give references or has no one other than friends and family to vouch for them, chances are you'd be better off taking your business elsewhere.
Get it in writing. A contractor who refuses to sign a contract is a major caution. Your contractor should be more than happy to draw up a standard contract outlining the scope of the work to be completed, approximate time frame, the names of any subcontractors that may be used, and payment details. A written contract provides protection for both the contractor and the customer and is imperative to a good working relationship.
Any payments made should be written out to the construction company, not the individual. An established contractor will have a bank account for their company. You will need a record of payments for your taxes, and to settle any legal discrepancies that may occur.
Trust your instincts. If something just doesn't feel right, go with your gut. The relationship between a contractor and customer should be comfortable, with easy communication and no walking on eggshells.
By following these suggestions, you'll be well on your way to finding a quality craftsmen who is willing to invest in you and your project.