Remodeling Series Part One: Why Remodel?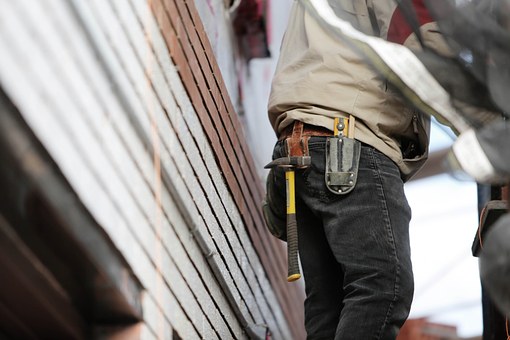 Another year is coming to a close, and now is the perfect time to make those much-needed changes and updates to your home, or some living space to accommodate the needs of your ever-changing family.  Yes, remodeling is a brief inconvenience, and there are 1,000 excuses why you're still dealing with that lime green vanity in the downstairs bath. But we'll just leave you with our top five reasons why a little inconvenience is well worth the trouble.

Invest Now, Save Later
Those drafty windows aren't just an eyesore, they're costing you money. That outdated carpet makes it impossible to notice the custom bookshelves in your family room. Whether it's costing you in terms of energy savings or aesthetics, old, outdated features detract from your home's value. Protecting your investment by doing some simple updates, or adding a few architectural details to an otherwise bland room sets your home apart, adds value, and simply makes good business sense.

More Space
Remodeling an attic or basement can give you a guest room, family room, or home office. Your family's needs are constantly changing, and a simple remodel can allow your current property to grow with you. Additions or adding a few feet to a room can make a world of difference in a home that is bursting at the seams.

Chances Are, You Won't Be Moving Soon
Most realtors and lenders would agree, right now it's a buyer's market. Many homeowners are waiting it out and adding improvements to their homes to boost property value when the markets change. If you're going to live there for awhile, you may as well have a living space that reflects your style, and accommodates your family's needs. When the markets pick up, you'll be ready to cash in on your investment.

Deterioration
Changing temperatures and humidity and general use, especially in kitchens and baths, can damage sheetrock, tile, and fixtures over time. This damage can cause issues, and become a major expense in the future if not handled in a timely manner. Getting rid of toxic paint, rotting wood, and old insulation can make your home a healthier place to live in.

Installing Safety Features and Appliances
We live in a changing world, and when you bought your home, you may have never thought of installing a security system, or state of the art home automation. As technology advances, older homes often lack simple features that are standard in newer homes, placing you at a disadvantage when it comes time to sell.
So there you have it, five great reasons why you should remodel your home. But none of them will benefit your family unless your project is implemented with the highest standards. Quality craftsmanship justifies the overall cost of your project in terms of quality, looks, durability, and guaranteed return on your investment. Our team offers 25 years of quality craftsmanship, with an eye for current trends, and a desire to put our clients first.  Contact us today to schedule your personal consultation!