Traditional Homes vs Manufactured Homes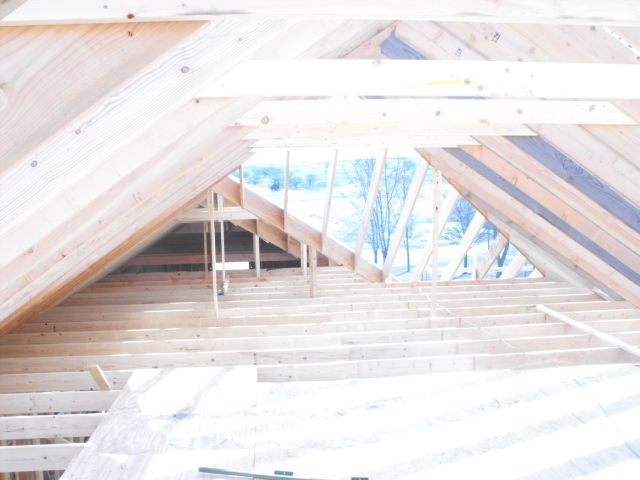 We've all seen the ads for manufactured homes, the promise of unbelievably low prices and modern floor plans have drawn the attention of today's homebuyers. In side by side comparisons, manufactured homes cost less than traditional homes. But realtors and professional homebuilders agree that, when it comes to choosing between manufactured or traditional homes, you get what you pay for.
Dollars and Sense
One of the biggest draws of a manufactured home is the price. Who doesn't love a bargain? Many homeowners find it difficult, if not impossible to obtain a traditional mortgage for a manufactured home. Lenders see manufactured homes as a poor risk due to the fact that they simply don't appreciate in value like a traditional home. This leaves would be manufactured homeowners at the mercy of nontraditional lenders who offer inflated interest rates to compensate for the lending risk. This makes reselling a manufactured home extremely difficult if not impossible.
Many homebuyers fail to consider that they will need to purchase land for their manufactured home, as well as pay for concrete work, electrical, plumbing and any other improvements that will need to be made to the property before the home can be permanently located. City ordinances often forbid manufactured homes in certain areas, this can cause a faster depreciation of the home's value if the homeowners are forced to locate to a less desirable neighborhood.
Design Options
Manufactured home floor plans often take their cue from popular trends in today's homebuilding industry to boost "lot appeal". Because these homes are mass produced, design options are limited. Professional homebuilders have almost unlimited options in design and floorplans. In manufactured homes, trim and cabinets are no-frills, in order to reduce overhead costs and increase profits.  Extra details like custom ceilings, cabinets, built-ins, and custom trim are impossible to duplicate in a factory setting. At Orris Construction, we collaborate with our clients to create a home that is not only functional but a work of art. From the initial consultation to the final walkthrough, our craftsmen pride themselves in complete customer satisfaction.
Let's Talk Quality
We've already pointed out that traditional lenders are hesitant to finance a manufactured home due to concerns with losses in property value when compared to a traditionally built home, but what about overall quality? Manufactured homes are mass produced in factories, meeting minimum industry standards for safety and quality.  Mortgage News Daily states, "High-quality manufacturers construct to code for temperature and snow load but recent events have shown that manufactured housing may not be the best choice for areas in hurricane or tornado-prone areas." Here in Northwest Iowa, tornadoes are as common as cornfields, and research shows that manufactured homes lack the durability of traditionally built homes under these conditions
We understand that your home is one of the biggest investments you'll ever make. Our clients are entitled to the perfect blend of quality and value. We inspect our building materials for quality before they even make it off the delivery trucks, ensuring that every square foot of your new home or project is built with the highest quality materials available. You definitely don't get that from the machines on a  factory assembly line.
Why Wait?
We'd love to schedule a personal consultation to discuss your home building goals. Contact us today to get started!